Two 7'' singles from Diamond Records. Kindergarten (UK - dark punk)
reblog from kill your pet puppy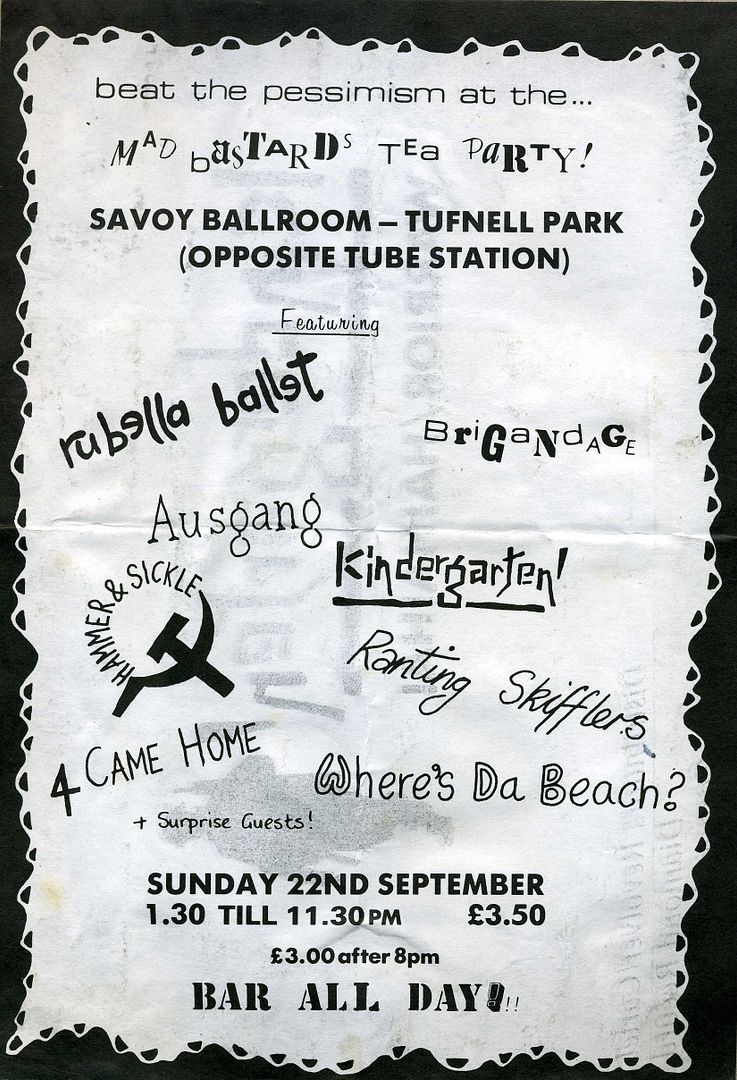 This is great dark punk history, kids...most solid guitar riffs and drumwork that could easily kill you at close distance...kill your pet puppy blog says this...
"Kindergarten along with Lack Of Knowledge were one of the Enfield area bands, although by the time of these record releases some members of the band were holed up at Lansdowne Road in Tottenham within cheering distance of the football stadium there. The band were connected to Tea House Camp not only by location (a member of Tea House Camp also lived at Lansdowne Road) but also by constantly performing together at various gigs around the north London area. Kindergarten were the heavier sounding of these two bands with a sound reminiscent of Killing Joke.
Tea House Camp were actually from Bradford, home of New Model Army and Southern Death Cult and were just temporarily based in London. Both brothers in that three piece band were actively employed by doing stints at Rough Trade Distribution, then based at Collier Street in Kings Cross.
Kindergarten had quite a decent following at those North London gigs and I saw them a fair few times. A lot of Play Dead and New Model Army types used to come to the performances including the infamous Nick The Frog. Joolz the Bradford poetess and Justin from New Model Army would come along now and again and those two would also invite the band to there private parties in Stamford Hill which were always fun. Gig highlights for me were performances at The Three Crowns in Stoke Newington on one of Jon Fat Beasts free entry gigs and The Boston Arms in Tufnell Park which was an all day gig with Brigandage, Rubella Ballet, Ausgang and Tea House Camp performing amongst a host of others....(continued)"
reblog from
kill your pet puppy
http://killyourpetpuppy.co.uk/news/?p=330
DOWNLOAD HERE
http://www.mediafire.com/?i88pe1mh15qad2s
01 World Turned Upside Down
02 Double Standards / Carbon
01 Warrior
02 Ha Ha Ha